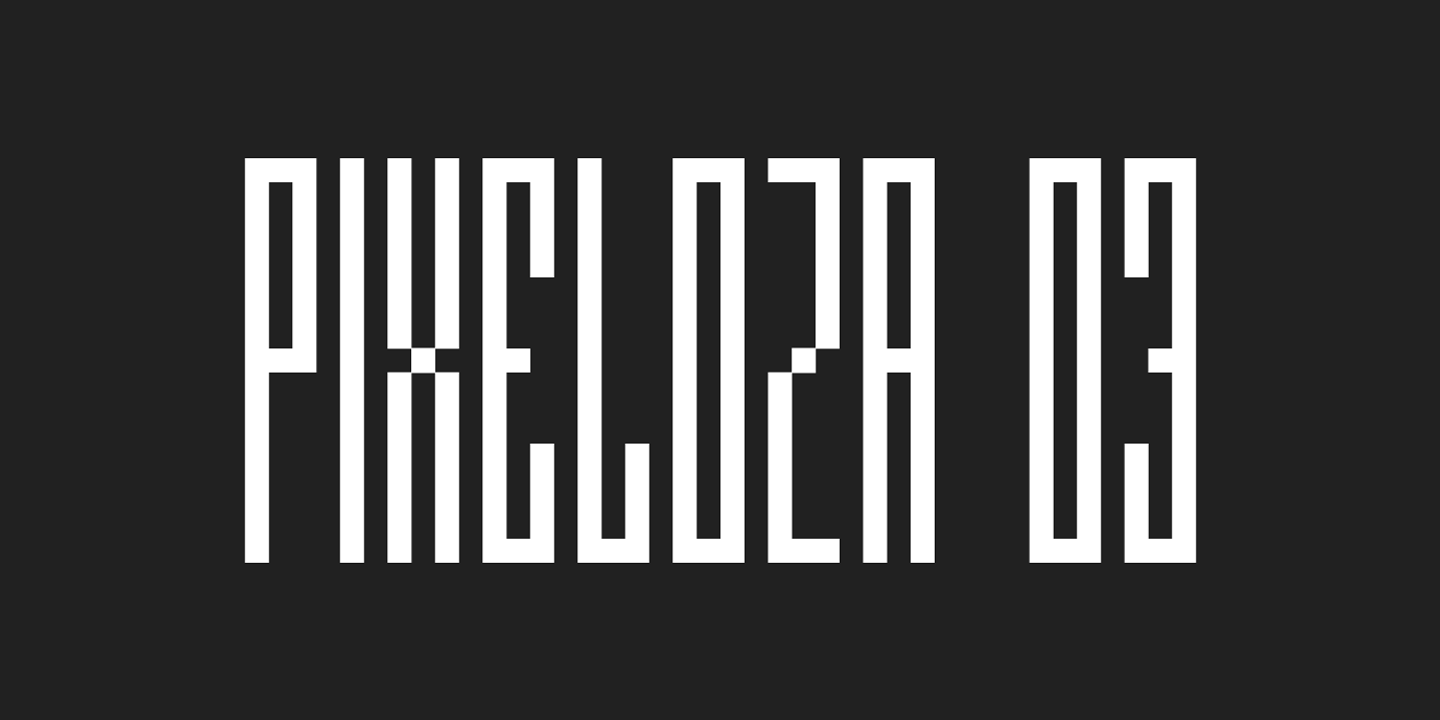 Pixeloza 03 Regular (FREE) & Pixeloza 03 Skewo – Pixel-style, grid-based, display typeface.
Compared to Pixeloza 01 and Pixeloza 02, the lightest and clearly narrow version.
The font is characterized by its simplicity, attention to detail, and original forms.
You can use it in a wide variety of projects. It gives many possibilities for creating graphics.
Pixeloza 03 is available in two options: Pixeloza 03 Regular (FREE) and Pizeloza 03 Skewo.