DIGOT is a pixel-style, grid-based, geometric, display typeface. The idea for this font was born while combining lettering and illustrations in a geometric and pixel art style. What was needed was a font built with attention to detail for an interesting and unconventional creation of text and geometric images.
The font is designed so that its modules lie on a grid and have their own rhythm and geometric order. So that it gives great editing possibilities and allows you to maintain a unique look. . Optimal kerning is important here. The spacing between and within characters is well thought and designed to respect these rules (e.g. full pixel increments).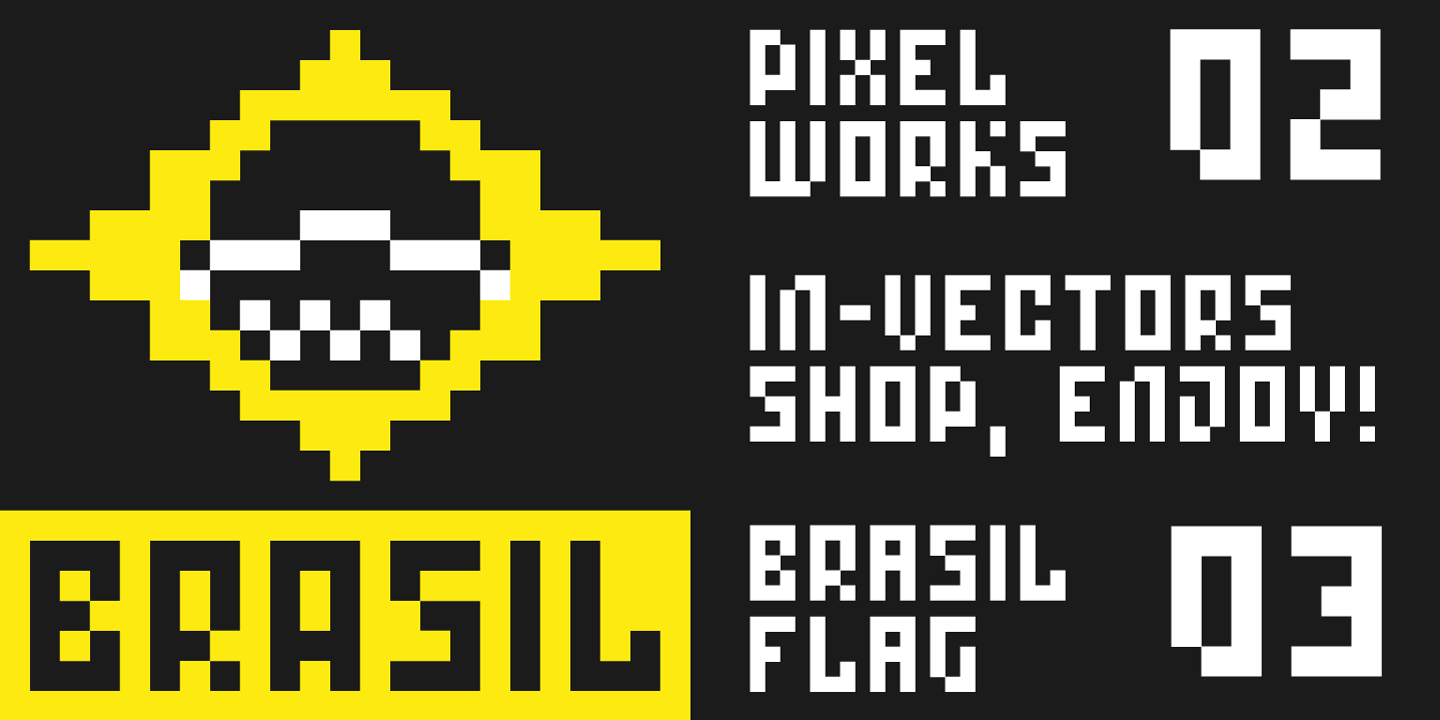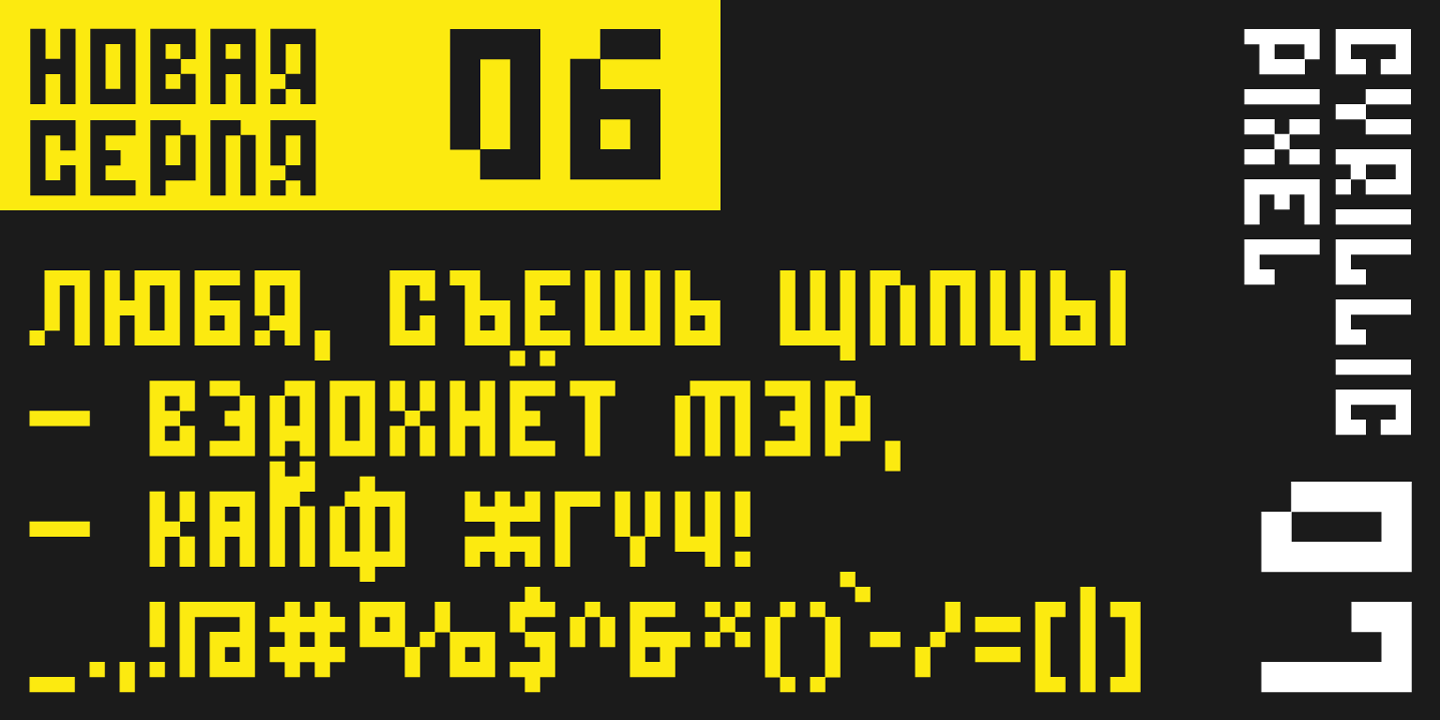 Digot typeface offers a lot of creative possibilities in many types of graphic design and digital art. Posters, t-shirts, apparel printing, as well as website design, brand identity, and much more.
The font contains a large range of characters, numbers, punctuation. Although it is all-caps font, the T character is in two options.
Digot includes support for a wide range of languages, e.g. Cyrillic, etc. Enjoy!